Since fundraising of $1 million from the private rounds and Initial DeFi Offering (IDO) of My DeFi Pet, the project has gained tremendous attraction from players worldwide with more than 4900 token holders and 50,000 pets purchased. The game has become the most anticipated blockchain game at this moment.
My DeFi Pet is fully incubated by KardiaChain, the first non-invasive interoperable blockchain, and TopeBox, the top mobile game developer in Vietnam with many featured games on App Store and Google Play with more than 100 million downloads globally. My DeFi Pet inherits the excellent 3D graphics from Unity Engine and NFT blockchain characteristics that would take user experience to a whole different level. On May 14th, 2021, the first release of My DeFi Pet will be available on Android and Web versions for players to join and earn rewards.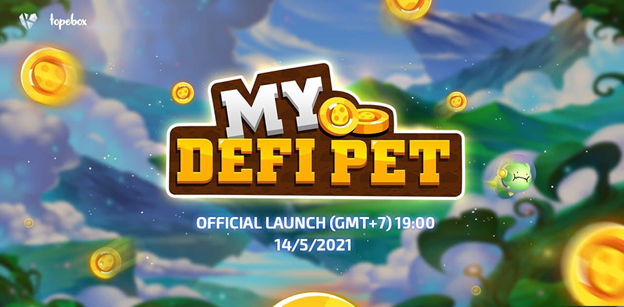 Preparing Your DeFi Pets
As the game releases several features on May 14th and more updates afterwards, players (aka Pet Masters) can start preparing their pets on the launch date for future game contents and rewards. To start the game, Pet Masters only need one DeFi Pet. However, more DeFi Pets are recommended as they would be helpful in the future releases of PvE, PvP, and other game contents.
To own a DeFi Pet, Pet Masters is required to spend an affordable amount of 3 DPET (less than $3). They can also acquire DeFi Pets via Marketplace and Breeding two DeFi Pets to obtain the offspring.
Once owning the DeFi Pet, Pet Masters can feed the pets to grow to Level 10 and evolve. Evolved pets would allow their attributes to grow significantly. Another advantage of evolving pets is the eligibility to breed with another evolved pet to acquire offspring.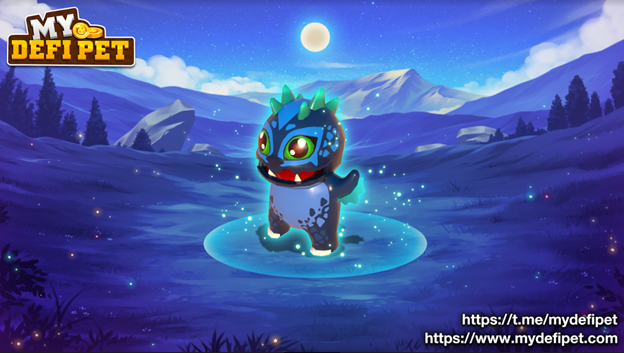 Invest to Win and Earn
My DeFi Pet introduces the new Invest to Win and Earn model that encourages players to invest and engage in the game to earn monetary rewards. The initial investment opens up many opportunities for Pet Masters to earn.
The first feature to earn is participating in the Season Events that have 1000 USDT weekly rewards and a lucrative Grand prize of 88,888 USDT for the whole season.
The second feature to earn is to stake DPET tokens to receive bonus eggs, new eggs, and items in addition to yield rewards.
Additionally, the initial investment of acquiring new DeFi Pets could bring a great return for the Pet Masters if the pet is one of a kind.
An enchanted land with its own story
Apart from the captivating gameplay, My DeFi Pet includes its lore for players to invest both financially and emotionally. In an alternate universe, the Earth was invaded by a mysterious dark force from outer space. The Earth's mythical defence mechanism summoned monsters with magical abilities to battle against the invaders. Each monster is with its own set of backstory and elemental power that needs to be nurtured to evolve into a more powerful force of nature. To have the most powerful army to defend the Earth, Pet Masters around the world gather to collect, raise and train these monsters as their pets to bring together a group with exceptional monsters to fight a battle no ordinary human could and keep the Earth safe.
Pet Masters, what could be better than investing in DeFi Pets, receiving earnings, and saving the Earth?
In conclusion
My DeFi Pet distinguishes itself from other NFT games because of its awesome 3D graphics, in-depth game contents, and generous rewards. The game will be launched on May 14th 2021, allowing Pet Masters to invest in their DeFi Pets, receive earring rewards, and save the Earth from invaders. The game will be available in Android and Web versions.
See you in game to play and earn, Pet Masters!
Enter our discord to raise your DeFi Pet with us! https://discord.gg/dFD2zCRS
Buy pets, breed and sell them easily through: https://play.mydefipet.com/
My DeFi Pet Official Youtube: https://www.youtube.com/channel/UCGqJ4oee95bEnXFxNkuIQkQ
My DeFi Pet Website: https://www.mydefipet.com/
Amber Wilson is working in England as a medical doctor. She has deep knowledge about medication, health, how to live well and genetics. She writes articles about that medication field as a part-time service which is required to needy people. In recent months, most of her writing has been in collaboration with Medic Insider.
Disclaimer: The views, suggestions, and opinions expressed here are the sole responsibility of the experts. No Empire Gazette USA journalist was involved in the writing and production of this article.