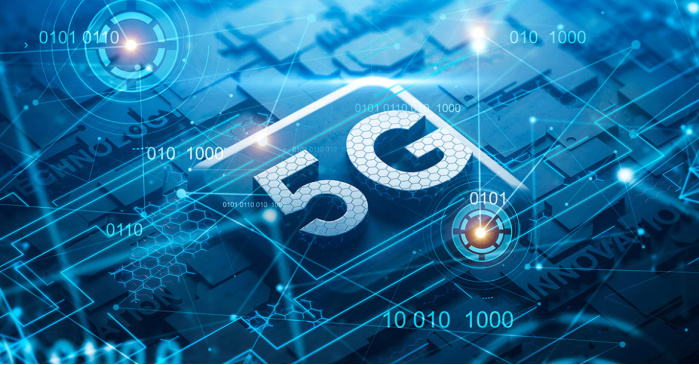 The decentralization and distributed data storage characteristics of blockchain determine that blockchain technology has a high dependence on the stability, efficiency and flexibility of communication, and 5G technology provides a communications infrastructure support to the blockchain technology and industrial development.
As a leading provider of the blockchain industry, ONU has long been working to resolve the pain points and has achieved a leading position in the field of 5G+ blockchain technology. It recently announced that its blockchain-enabled 5G technology has been successful used in the smart new retail industry in Japan.
"After nearly a year of research and development and testing, after determining that the end-to-end overall maturity of ONU 5G is close to commercial requirements, we began to consider the actual application of the product, " Mr. Jobs who is in charge of the ONU 5G project said in an interview on Wednesday last week. "For ONU, only when the users' experience is truly improved can the improvement brought by the combination of blockchain and 5G be valuable and meaningful", he added. And when be asked why ONU choose smart new retail, Jobs explained that after two years of model exploration, new retail has entered a stage of rapid development, and unlike the current online shopping method, the new retail model which is under 5G era, is asking for more and higher requirements to meet users' demands.
With the strong support of our partners, we took the lead in trying new retail applications in Tokyo, Japan, including some convenience stores, street crane machines, and unmanned supermarkets. ONU holders can easily purchase retail goods through the APP, and the cost of shopping is automatically deducted from the ONU wallet when the user leaves the store, which greatly saves the time for queuing to pay. All product data will be stored in the platform, and users can directly trace the raw materials, manufacturers, suppliers and other information of the product, and enjoy better services. For merchants, due to effective supervision, malicious evasion of orders can also be prevented, Jobs added.
According to the ONU, this project is led by the global blockchain technology research foundation team, leading a number of well-known investment institutions to invest together. ONU 5G is focusing on blockchain-enabled 5G infrastructure and underlying technology construction, its unique blockchain + 5G core technology will play a revolutionary role in the development of 5G + blockchain.
Nowadays, blockchain-integrated 5G technology has been gradually deployed globally, and has won the support of countries including China, the United States and Japan. There are also a considerable number of companies (such as various financial institutions) that have done more on blockchain technology, research. At the end of last month, the Ministry of Industry and Information Technology of China stated that it will work with relevant departments to vigorously promote 5G innovation and development, support various regions to actively explore 5G applications, and help the development of the 5G industry.
This attempt was successful. In the future, blockchain and 5G technologies will accelerate the integration, which will have a disruptive impact on the Internet of Things (IOT), big data, Internet finance, and even more physical industries. Jobs' team are confident that the combination of blockchain and 5G technology will promote the development of more application scenarios in this field, so stay tuned!
Amber Wilson is working in England as a medical doctor. She has deep knowledge about medication, health, how to live well and genetics. She writes articles about that medication field as a part-time service which is required to needy people. In recent months, most of her writing has been in collaboration with Medic Insider.
Disclaimer: The views, suggestions, and opinions expressed here are the sole responsibility of the experts. No Empire Gazette USA journalist was involved in the writing and production of this article.