Naomi Abigail Hermosillo Arias, a female drone pilot from Mexico, has just passed her 19th birthday.
Despite her young age, Naomi performed a total of 220 aerial application operations in just one year, covering over 12,300 acres of farmland. She has worked in 12 different Mexican states. Due to her passion for aerial application and conscientious work ethic, she has become a core employee of the Mexican company ATD Drones and the most sought-after female drone pilot among locals.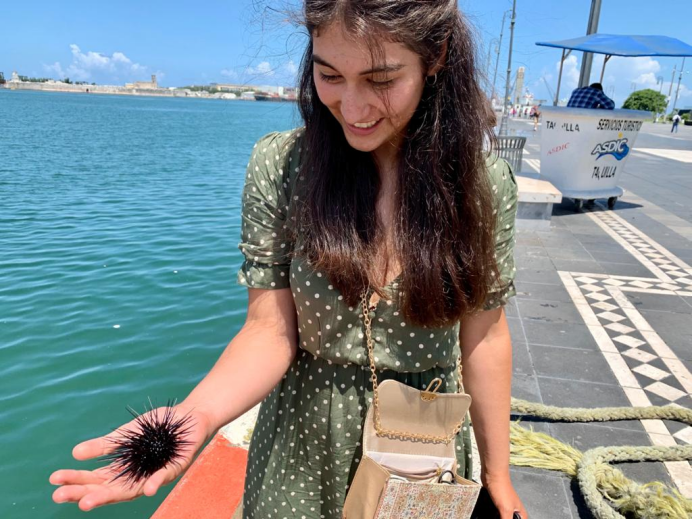 Answering Doubt with Strength
As a young female drone pilot, when Naomi first joined this industry, she encountered more challenges and difficulties than others.
In March 2020, she received a request to perform an operation on sorghum in Michoacán, Mexico.
After getting her equipment ready, Naomi went to the agreed location in order to speak with the client. However, upon seeing Naomi, the client looked unhappy and called the team leader: "Is this young woman able to handle the job?"
At the time, Naomi had already performed 20 flight jobs, so the client who doubted here was her 21st customer.
The client's doubts made Naomi determined to perform this task perfectly, "I will do this job with greater care to demonstrate my abilities," she said. After some persuasion, the client finally agreed to let her perform the task.
Two weeks later, Naomi's boss received a call from this client, who demanded that Naomi take charge of all his operations. As it turned out, after the last spraying operation, the pest control effect was excellent, far beyond the client's expectation. As the client shared his satisfaction with his peers, Naomi began to receive more and more new jobs.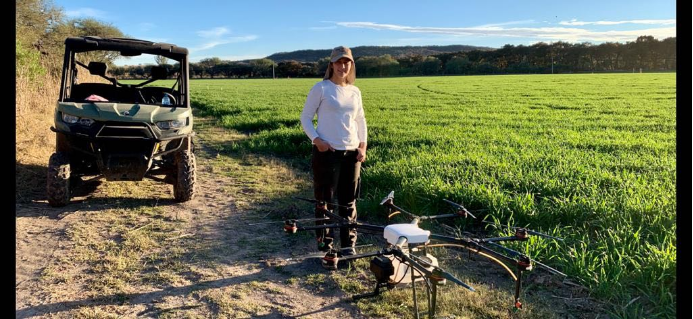 Serving the "National Treasure" of Mexico
Over the past year, Naomi has provided aerial application services for more than 165 acres of agave crops, the "national-treasure" of Mexico. Such aerial application operations for agave offer an all-new solution to local growers.
Naomi believes that, compared with manual spraying, aerial application can effectively ensure the safety of workers and is more efficient and less time-consuming. It not only saves water resources, but also prevents liquid pesticides from seeping after reaching the leaf surface, which helps crops better absorb pesticide. Compared with ground operations, aerial application is more adaptable to weather, and crop protection drones have clear advantages, especially after rain when tractors cannot be used.
Fighting Anxiety with Hard Work
When Naomi first started working as an agricultural drone pilot, she was quite nervous.
 "This was a brand new profession at the time. There were few agricultural drone pilots in Mexico, let alone female drone pilots. Also, I didn't know much about crops and knew nothing at all about pests," Naomi recalled with a smile.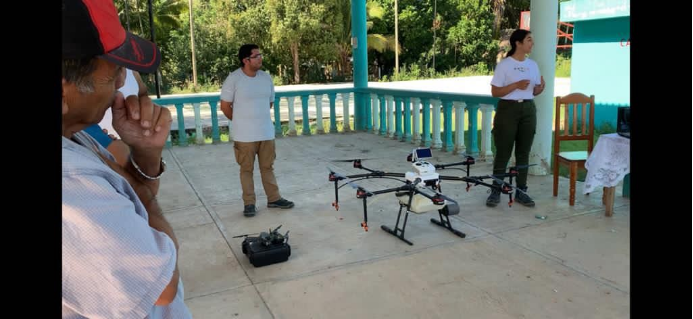 Thanks to the patient help of her boss Rodrigo and teammate Ivan, Naomi gradually mastered the drone operating principles and flight skills. With the trust of the team, Naomi overcame her fear and took her first steps in drone operation. By actively participating in forum activities and practical training, Naomi kept improving her skills and gradually deepened her understanding of the industry.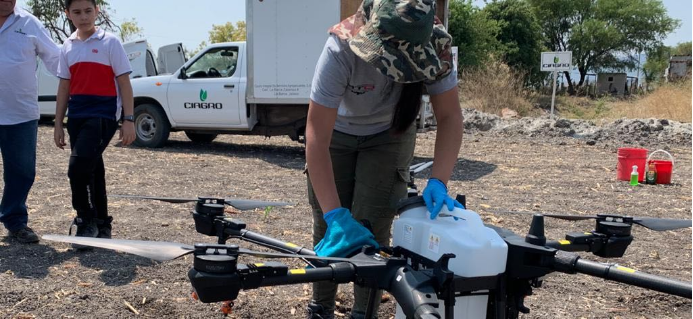 After completing a few aerial application operations, Naomi grew more familiar with agriculture and crops and became more confident. In less than six months, she became a well-known expert in the local aerial application community.
Naomi believes that smart agriculture is an inevitable trend and that emerging technologies can tap the full potential of limited labor forces.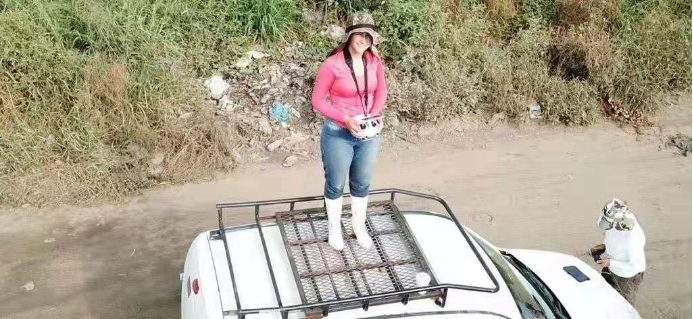 In most agricultural regions in Mexico, pesticide spraying is still performed by tractors or by hand. Naomi hopes to encourage more partners to join the emerging aerial application industry in Mexico, get out of their comfort zones, and realize their full potential in this new field.
"I can open up to new things, embrace dynamic changes, enjoy a sense of freedom, learn more and more, and accumulate experience every day. I enjoy my current work very much."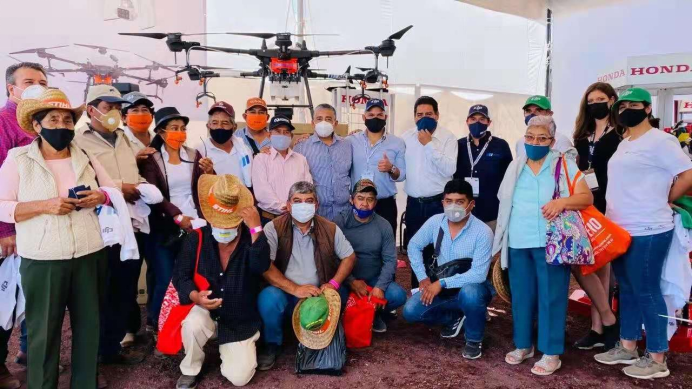 Naomi, along with all Mexican drone pilots, hopes to promote the development of aerial application and boost agricultural development with smart agricultural technology.
Amber Wilson is working in England as a medical doctor. She has deep knowledge about medication, health, how to live well and genetics. She writes articles about that medication field as a part-time service which is required to needy people. In recent months, most of her writing has been in collaboration with Medic Insider.
Disclaimer: The views, suggestions, and opinions expressed here are the sole responsibility of the experts. No Empire Gazette USA journalist was involved in the writing and production of this article.